Train Sheet Issue 197 is 16 pages and was published 7/3/23.
It was emailed to members who have chosen email delivery on 7/3/23.
Some email services are making emails from us as SPAM. If you don't see our emails in your in box, please check your spam folder. If it is in your spam folder please mark it as "not spam" and it should then move to your inbox and you should get future emails OK. If you still have a problem, please send email to webmaster@wplives.org so we can help you get on board!

It was USPS mailed on TBD.
Downloadable public PDF file of Train Sheet 197 will be available online after 7/3/24.
---
Articles in this issue:
President's Pin
Additional Grants!
WP 165 Out-of-Service
Organization Change - CMO
Departure - Ernst Albert Frederich von Ibsch III
2023 FRRS/WPRM Opening Weekend
2023 Convention Report
Motorcars Come to Plumas County
New Display Lights
New A/C-Heater Units for the Store
Bart and David Hansen Surfacing the Parking Lot
Media Day 2023
Annual Members' Dinner and Meeting
2023 Crew Training
SP Convention Group Visits WPRM
Sponsors
Western Pacific Celebration 2023
---
Things related to the issue's articles: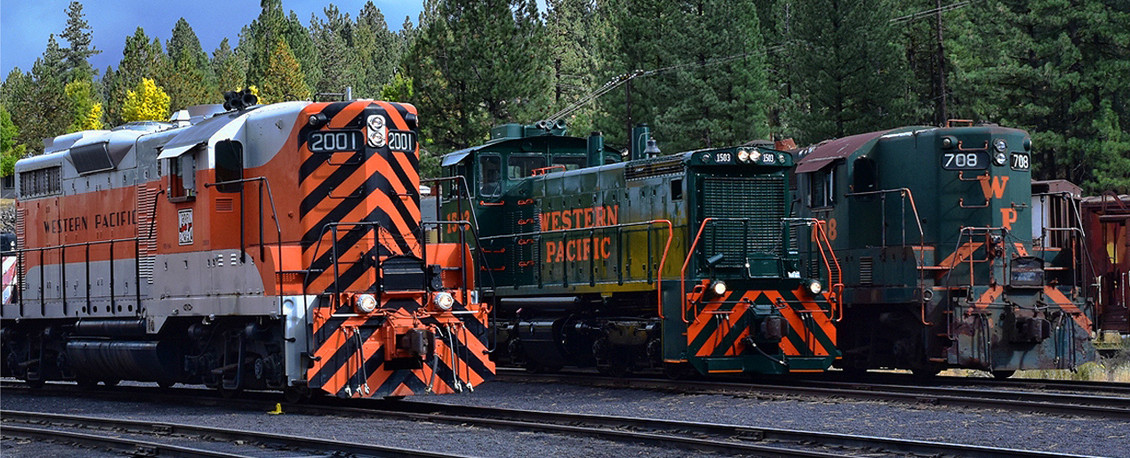 Photos from WP Celebration
5/20/23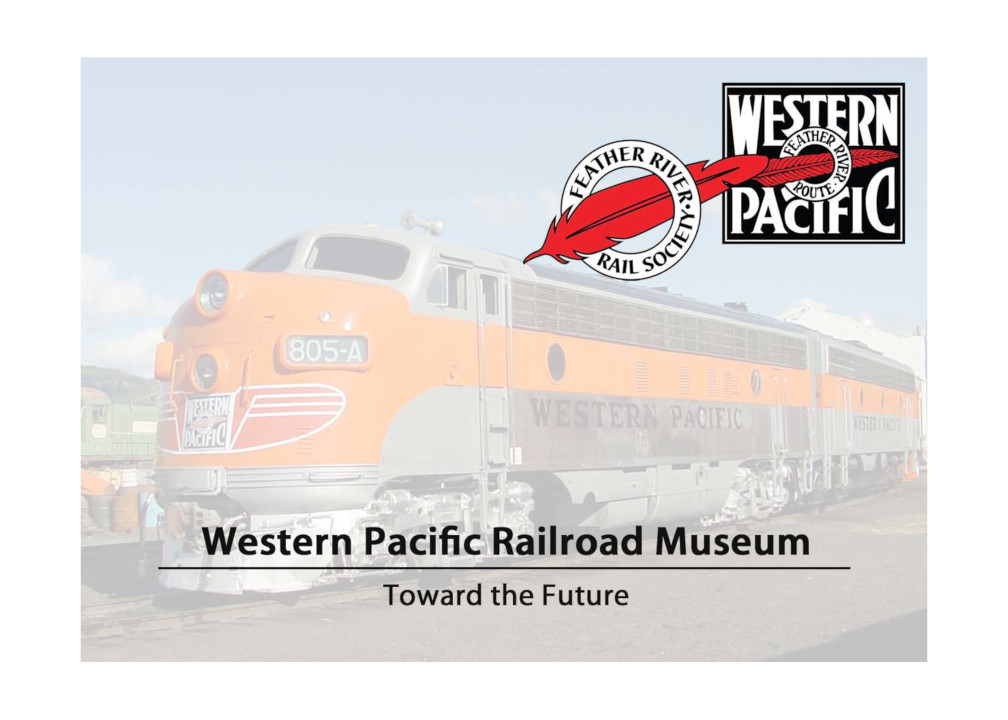 2023 Media Day Presentation Video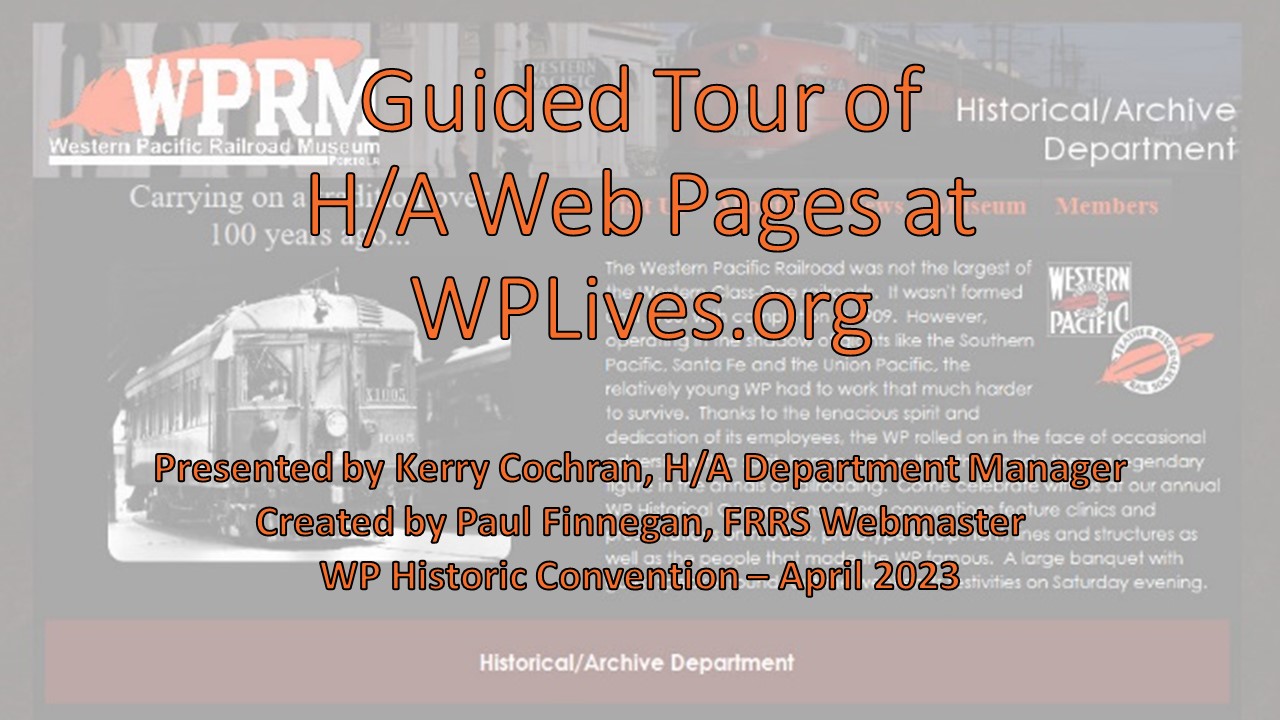 Video from H/A presentation
at the 2023 Convention