Since you're going to the store...


Most folks think operating the museum takes fuel, maintenance on equipment and money to purchase and restore more. While that is true, a lot of money is actually spent on more mundane, yet equally important expenses such as cleaning, office, and restroom supplies, utility bills, etc. Think of the items that are required to run your typical household. We use them too, just in greater quantities! When shopping, if you see a particular item that the museum uses, please consider picking up extra and donating it to the museum. Even such simple items as light bulbs and copy paper are used frequently at the museum, and when we have to purchase these items, that means we have less money to spend on "railroad" expenses. Below is a list of items the museum uses regularly or needs to enhance our day to day operations.

The Western Pacific Railroad museum is wholly funded by admissions, memberships, locomotive rentals, museum store sales and the generosity of members and fans of the Western Pacific Railroad. As a 501(c)3 Non Profit Organization, the Feather River Rail Society is not funded in any way, shape or form, either partially, or wholly, by any government agencies. To put it another way, it's spirit, dedication and generosity that keeps the Western Pacific in operation now and in the future.

Please consider making a tax deductible donation of time, materials and money, as we need your help. A donation, however large or small goes a long way towards helping us not only keep the lights on, the doors open and the trains rolling, but to expand and improve our visitors experience now and into the future.
---
Help us repaint WP 705 back to "Perlman Green"!

Then...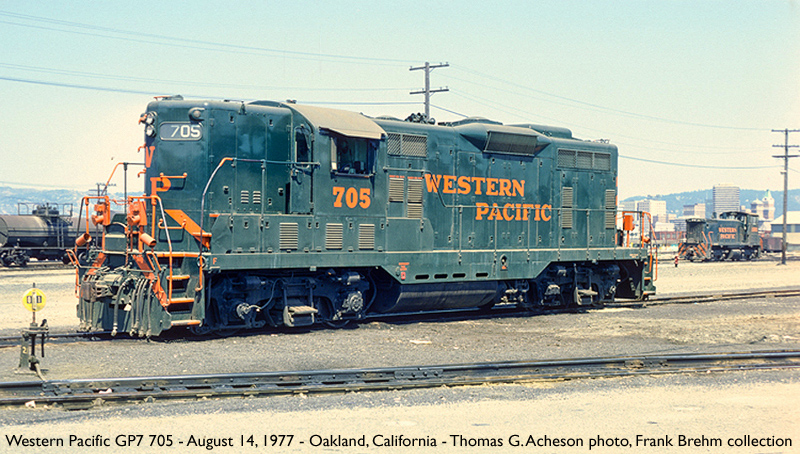 Now...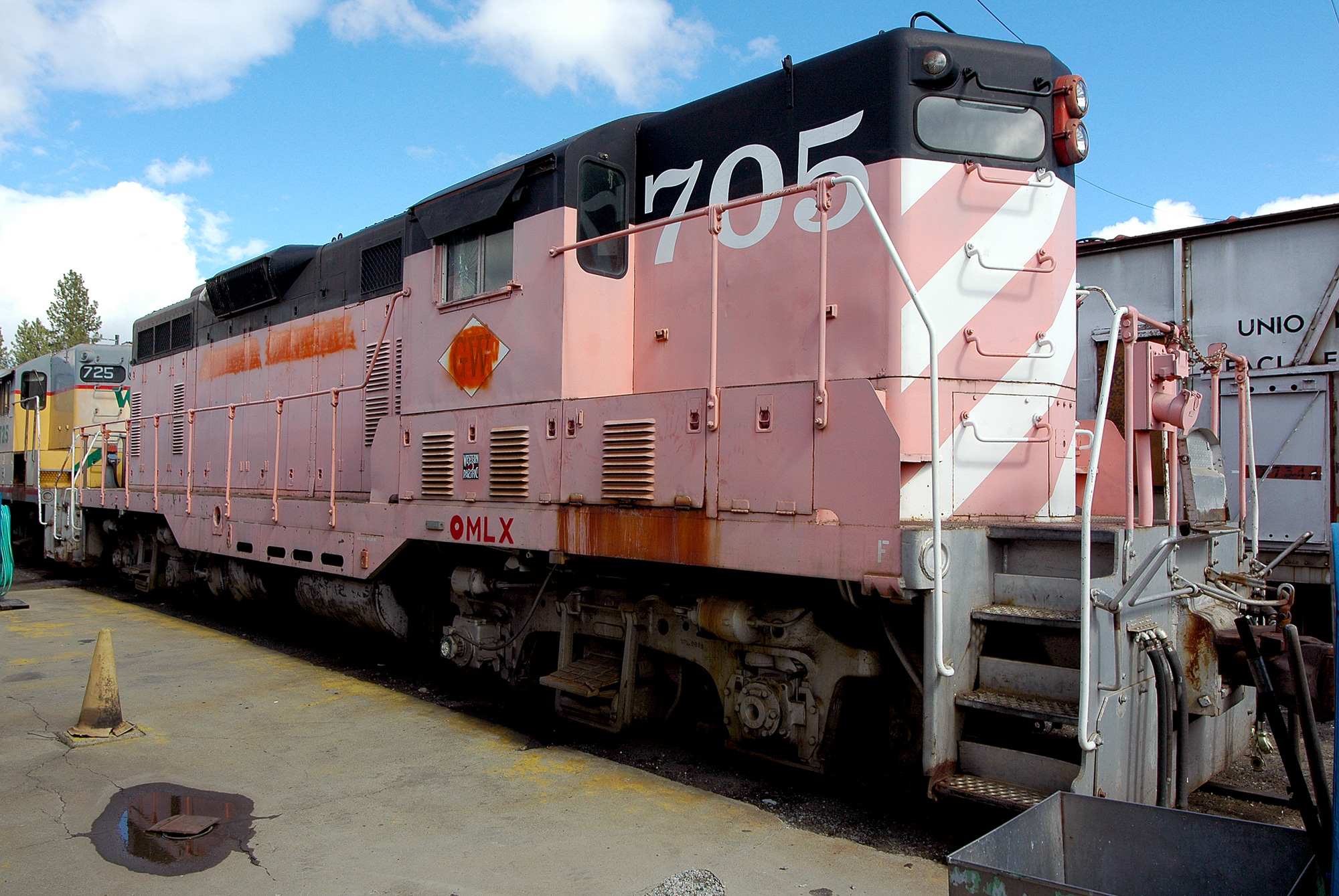 Soon...???
While we at the FRRS have had great success at preserving our collection of railroad equipment, we still need your help in raising funds to maintain our equipment.
While we are actively working on plans for the maintenance, repairs and restoration of some of our equipment, we need your help to make our efforts go even further!
One of our members (who wishes to remain anonyms) has pledged a matching donation of up to $500.00 for the painting of the WP 705 locomotive to "Perlman Green".


---
Desktop Home | Mobile Home | Contact | Subscribe | Privacy | Follow us on Facebook
Operated by the Feather River Rail Society, a California 501(c)3 Non Profit Organization
700 Western Pacific Way, Portola, California 96122-8636 | 1-530-832-4131 | email us at: info@wplives.org
Copyright © 2021 Feather River Rail Society. All Rights Reserved. Page last updated: Saturday January 16, 2021 06:50 PST