---
Portola Air Quality


Sensor at Portola High School:


Loading PurpleAir Widget...


The Western Pacific Railroad Museum Webcam looks northeast from the Museum's Diesel shop. The view shows the RIP (Repair in Place) tracks, the museum entrance, and the Union Pacific Portola yard. The yellow building in the distance is the UP Portola Yard Office. The second view is westward down the canyon. The camera refresh rate is every 15 seconds and auto refreshes.

Search the wplives.org website...
---
Museum is closed for the winter.
We will open again Thursday April 14th, 2022.
---
Museum ONLINE Store is now OPEN!
We have opened the WPRM Online Store and it is ready to serve you. It features books, apparel and other products sold in the store at the museum.
Start your shopping trip HERE!
---
---
---
---
---
---
Would you like to join our Operating Department?


---
The FRRS is a 501(c)3 Non Profit Organization.

IRS 501(c)3 Letter - EIN 68-0002774

Information about the FRRS at Charity Navigator


Help support the museum and society with a monetary donation via PayPal:
---
Funding has been provided by California Humanities and the National Endowment for the Humanities (NEH) as part of the American Rescue Plan Act of 2021.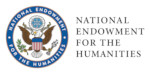 ---