---
Latest Museum News Update:
Last updated Monday
October 16, 2017
---
Museum Open for Fall 2017 Season!
Open Thursday ~ Sunday 10 - 5

---
2017 Pumpkin Patch Express
NEW for 2017 - NIGHT TRAINS on
SATURDAY Oct. 14 & 21 !!!
Oct. 14th, 15th, 21st & 22nd
Information HERE!
---
Photos from 2017 Pumpkin Patch Express

---
Next Board of Director's Meeting
November 11th at 1:00 PM
Agenda & Reports for October Board Meeting,
Preliminary Minutes and Reports for September Board Meeting HERE!
---
Rotary Snow Plow Stars in TV Shoot
at the Museum
September 16th
---
Photos & Information from
"Charles O. Sweetwood"
Centennial Rededication
September 9th, 2017
---
---
Preparation for RR Days photos HERE!
---
LIGHT THE FIRE - Fundraising Dinner Event
Information HERE!

Our speakers for the Light The Fire event will be...
Steve Lee and Doyle McCormack

Steve Lee is the former head of the Union Pacific Steam Locomotive / Heritage Program

Doyle McCormack is the President of the Oregon Rail Heritage Foundation and lead on restoration and operation of SP "Daylight" 4449 steam locomotive since its resurrection for the American Freedom Train

Light the Fire buffet menu:
BBQ Chicken
Tri Tip Beef
Vegetarian Pasta
Au gratin Potatoes
Green salad
Breads
Coffee and water station
Soft drink fountain
Dessert - Chocolate and Vanilla cake, other items
---
BALLOON TRACK IS
BACK IN SERVICE!!!


...more information HERE!

---
Special visit from Julia Rigutto Pagan, one of the four original Red Cross nurses who worked on the WP 106 Charles O Sweetwood blood donation car

---
Support the FRRS when you shop at Amazon with Amazon Smile!
Start shopping HERE!

---
Museum Open for Fall 2017 Season!
Open Thursday ~ Sunday 10 - 5

---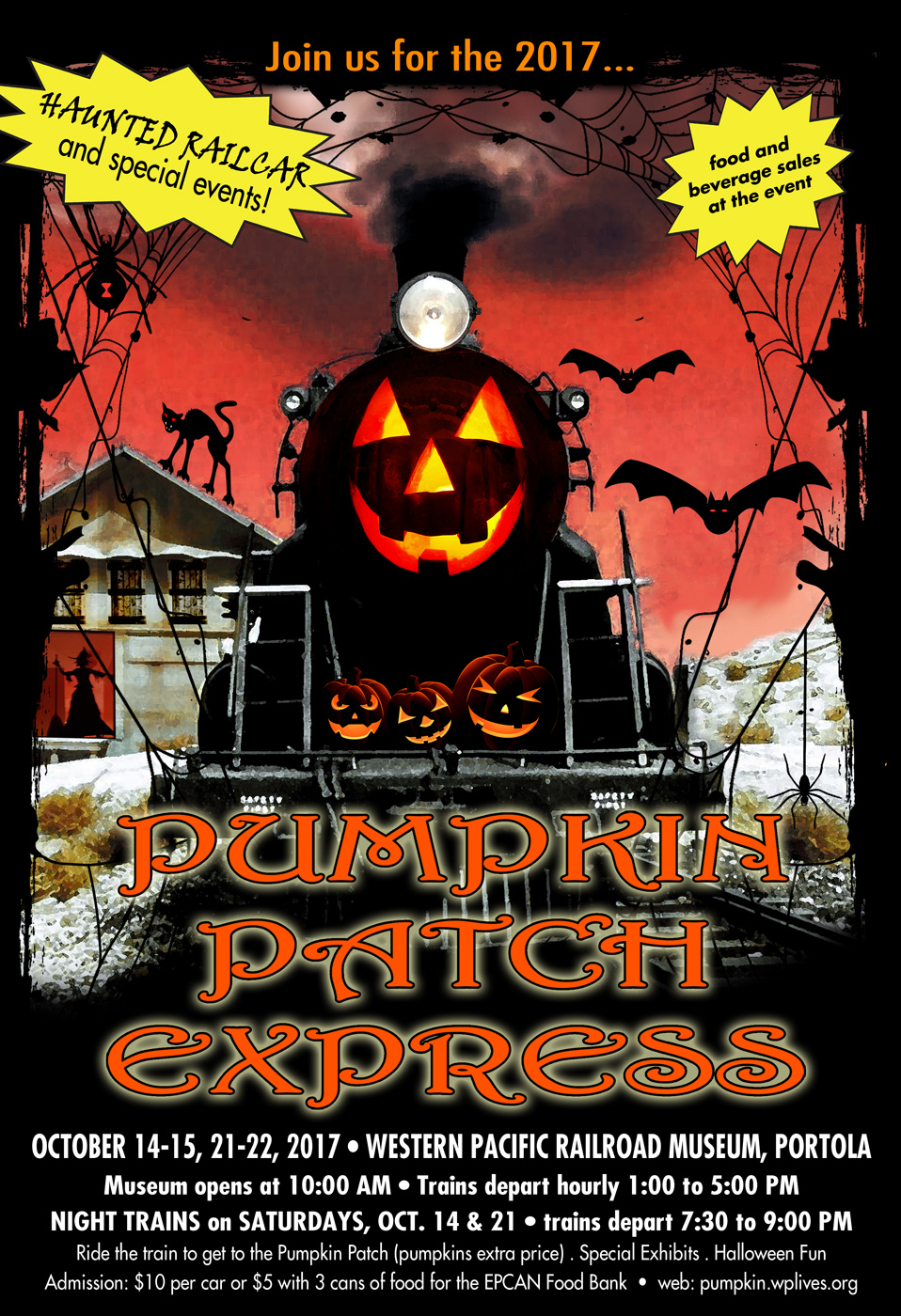 More information HERE!

---
---
---
---
Click here to become an FRRS sponsor
Click here to view our sponsors

---
Would you like to join our Operating Department?


Help support the museum and society with a monetary donation via PayPal:
---