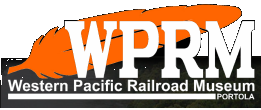 An August Morning Replacing Ties On The Balloon Track In 2017
Photos by - Jason Peterich
Page last updated: Thu Apr 21 19:22:47 PDT 2022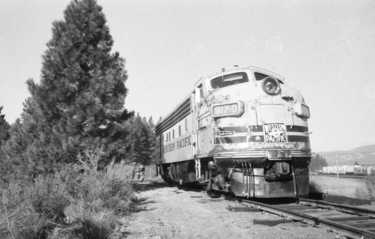 WP 917-D sits in idle while the MOW crew replaces ties.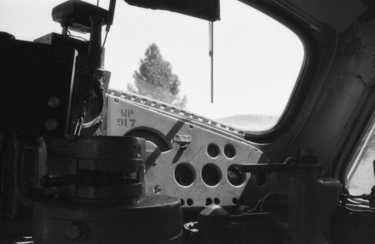 The controls of WP 917-D.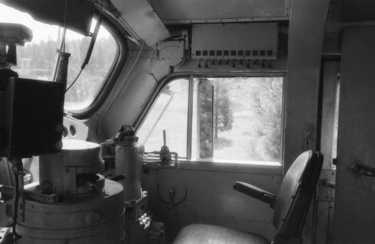 The engineer's seat of WP 917-D.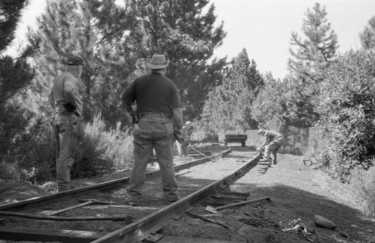 Bil Jackson and Loren Ross take a quick rest while Greg Elems and Ethan Doty pull a new tie into place.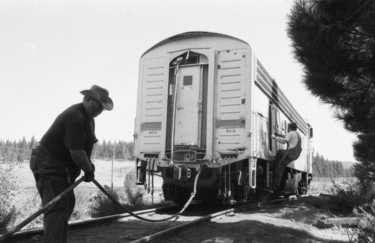 As progress is made, Loren and Ethan prepare to move the 917-D further down the tracks. The locomotive's air was being used to power the pneumatic spike driver.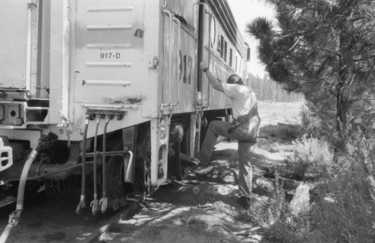 Ethan climbs into the 917-D.



Greg, Loren, Bill, and Roger Stabler make sure the track is in gauge prior to spiking.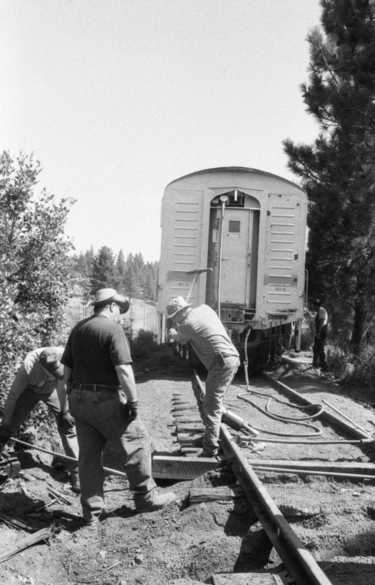 Greg and Bil adjust the tie's position.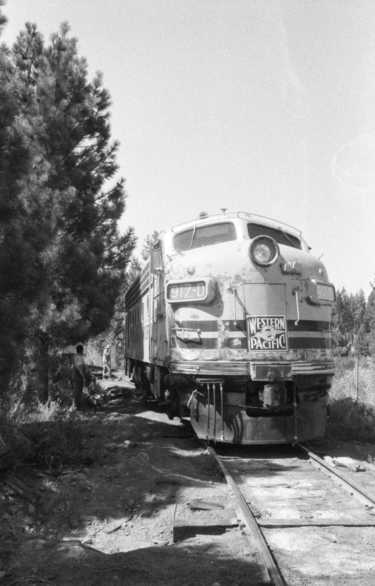 Ethan stands in the shade of the pines, as temperatures were rather high that morning.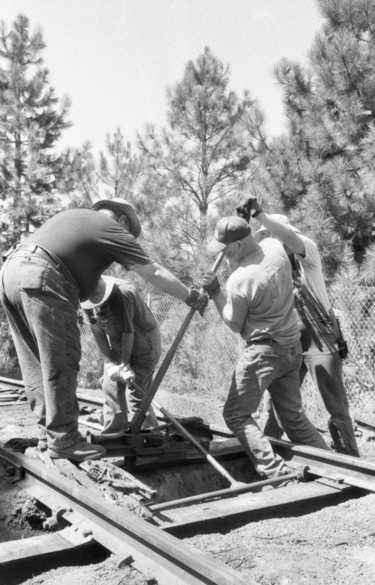 Bil, Loren, Ethan, and Roger use the track jack to gauge the rails.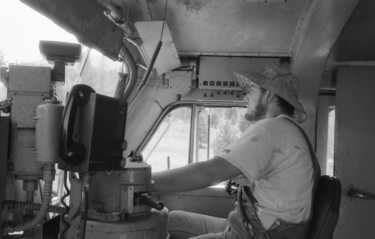 After a long morning of work, Ethan brings the 917-D back over the pan.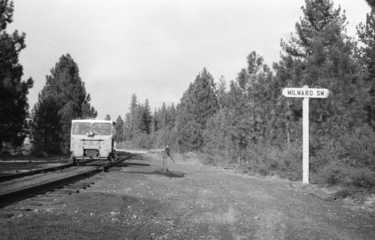 Later that afternoon, I brought out the speeder to check for anymore ties in need of replacement.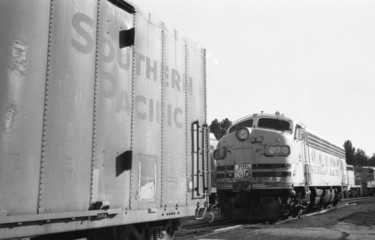 WP 917-D after a morning of MOW work.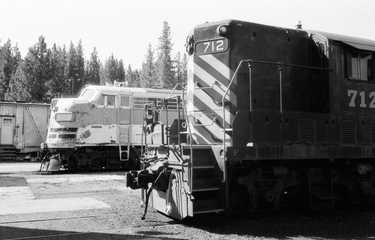 SN 712 and WP 917-D bask in the morning sunlight.






Page last updated: Thu Apr 21 19:22:47 PDT 2022